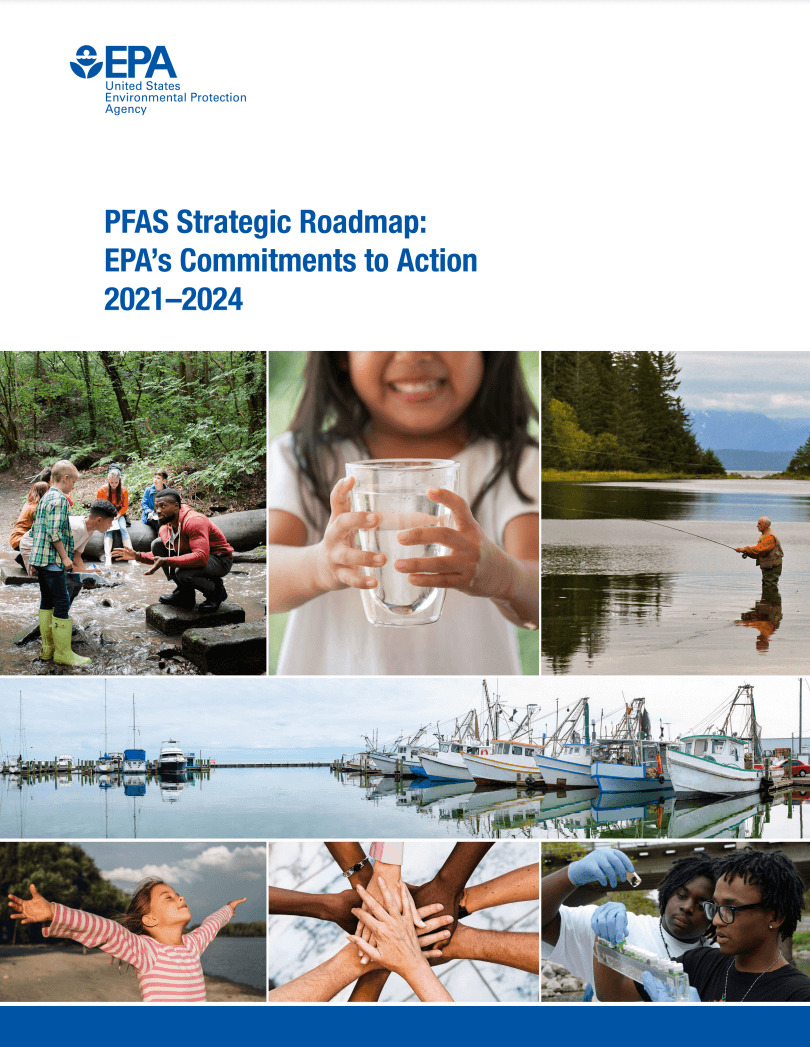 In August 2021, RHP Risk Management discussed heightened concerns surrounding PFAS and the rapidly evolving regulatory climate related to the "forever chemicals". On October 18, 2021, the EPA released its "PFAS Strategic Roadmap: EPA's Commitment to Action 2021-2024" detailing the EPA's plan of action regarding PFAS in the United States with 3 central objectives: Research, Restrict and Remediate. The EPA stated their approach is shaped by the unique challenges presented by PFAS contamination and accounts for the full lifecycle of PFAS, including: their unique properties, the ubiquity of their uses, and the multiple pathways for exposure.  The Roadmap places a strong focus on preventing PFAS from entering the environment; holding parties accountable and responsible for remediation efforts; investing in scientific research to fill gaps in our knowledge, including human health risks; development of testing methods and measurements; and effective removal processes.
EPA's Strategic Roadmap approach to PFAS is focused on three primary objectives:
Research: Research will be undertaken to acquire more knowledge about exposure pathways, toxicity, and potential health impacts of the less studied of the PFAS chemicals, the characteristics of specific PFAS, whether to address PFAS in groups or categories to facilitate regulation and enforcement actions and disposal/destruction technologies.
Restrict: The Agency approach to preventing future contamination will involve identifying industries and facilities in the U.S. currently using PFAS in their products or processes, the potential for discharge into water, soil and air, the imposition of restrictions on discharges, and limitation on the introduction of new PFAS chemicals into the steam of commerce.
Remediate: For communities that with PFAS contamination, the EPA will work to ensure sufficient resources addressing contamination by holding "polluters and other responsible parties accountable for their actions, ensuring that they assume responsibility for remediation efforts and prevent any future releases" and accelerating the "deployment of treatment, remediation, destruction, disposal, and mitigation technologies".
The EPA's PFAS Roadmap further underscores social equity at play in cases of community contamination and recognize advocates for representation from low-income communities and communities of color in future decision-making discussions. The EPA plans to use enforcement tools to better identify and address PFAS releases at facilities, to require actions by the responsible parties, to limit future releases and to address existing contamination.  In addition, they will establish a PFAS Voluntary Stewardship Program that goes above and beyond regulatory or compliance requirements.
"Key Actions" and their anticipated timing are outlined by the PFAS Roadmap and include:
Publication of a National PFAS Testing Strategy (Fall 2021)
Nationwide Monitoring for PFAS in Drinking Water (Fall 2021)
Publication of the final toxicity assessment for GenX and 5 additional PFAS (Fall 2021 & Ongoing)
Publication of health advisories for GenX and PFBS (perfluorobutane sulfonic acid) (Spring 2022)
Enhance PFAS reporting under TRI (Toxic Release Inventory) (Spring 2022)
Monitor fish tissue for PFAS from lakes and the evaluation of human biomarkers (Summer 2022)
Establish a national primary drinking water regulation for PFOA and PFOS (Proposed Rule Fall 2022, Final Rule Fall 2023)
Publication of multi-laboratory validated analytical method for 40 PFAS chemical (Fall 2022)
Finalize new PFAS reporting under TSCA Section 8 (Winter 2022)
Leverage NPDES (National Pollutant Discharge Elimination System) permitting to reduce PFAS discharges to waterways (Winter 2022)
Publication of final recommended ambient water quality criteria for PFAS (Winter 2022 & Fall 2024)
Restrict PFAS discharges from industrial sources through a multi-faceted Effluent Limitations Guidelines program (2022)
Issue advance notice of proposed rulemaking on various PFAS under CERCLA to seek public input on whether to similarly seek CERCLA designation for other PFAS. (Spring 2022)
Build the technical foundation to address PFAS air emissions to inform potential regulatory and non-regulatory mitigation options. (Fall 2022 & Ongoing)
Publication of updates to PFAS analytical methods to monitor drinking water (Fall 2024)
"Ongoing Actions" outlined by the PFAS Roadmap include:
Ensure Robust Review Process for new PFAS chemicals
Review Previous Decisions on PFAS chemicals
Close the door on abandoned PFAS chemicals and their uses
Advance the science on the assessment of human health and environmental risks from PFAS exposure by developing human health toxicity assessments; compiling and summarizing relevant scientific information; by identifying PFAS sources, transport, and exposure pathways; and by characterizing how exposure to PFAS may contribute to cumulative impacts on communities.
Manufacturers, distributors, and employers should familiarize themselves with and stay abreast of the emerging science and developing federal actions related to PFAS and specific to the EPA Roadmap.  The regulatory landscape regarding PFAS chemicals is rapidly expanding and has numerous and wide-ranging implications that could result in substantial fines and responsibility for mitigation.
At RHP Risk Management, we help our clients navigate the uncertainties associated with environmental and occupational hazards and risks and can assist with updating an employer's hazard communication program, chemical inventory document management, and hazard communication training to ensure regulatory compliance. Our staff of public health professionals are experienced and trained in recognizing, anticipating, and controlling hazards. For more information on RHP's services and contact information, please contact Frank Pagone, PhD, CIH at fpagone@rhprisk.com, (773) 867-6011 or Ben Heckman, MPH, CIH at bheckman@rhprisk.com, (717) 706-3847 and visit rhprisk.com.