RHP Associate Matt Oleszczak blogs about his apartment hunting experience and the hurdles his search faced due to the COVID-19 pandemic.
As I sit here late April, I live in Old Irving Park, a neighborhood on the Northwest Side of Chicago. Within 48 hours I will have moved into my new apartment building in the Northside neighborhood of Ravenswood. Earlier this Spring, my roommate and I began a creative but long, tedious journey of exploring websites and applications for a new apartment. Considering recent events relating to COVID-19, I've received many comments and questions along the lines of "Really? You're moving now?" and "Matt, how irresponsible of you to be moving during a pandemic." I appreciate the concern and would love to have forecasted the isolation orders and restrictions so we could have planned to stay on a short lease. Whether I realized it at the time or not, searching for an apartment during a pandemic is the last thing I wanted to spend my time on.
In February, I received a notice from my property manager that our apartment unit would be listed if we did not renew our lease by the end of the month. A reasonable request. Since one of my two roommates was moving to California in the coming weeks, we forfeited our current unit and decided to begin our search for 2-bedroom apartments. At that moment in time COVID-19 was still not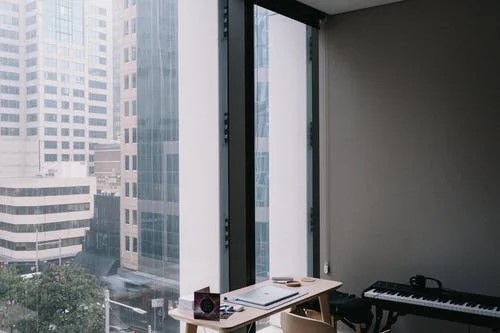 fully appreciated in the United States. So, we began looking, but our apartment search stagnated when I went on my 10-day trip to Europe near the end of February. Regarding COVID-19, there were only a few cases in the countries I visited by the end of my trip, comparable numbers to the United States. I truly lucked out with the timing of my trip seeing as a travel ban was implemented in the United States only two days after my return to American soil. So, there I was, back home and ready to visit a begin apartment hunting during COVID-19 in the already competitive rental market in Chicago. Or so I thought.
Touring Apartments During COVID-19
After countless emails and phone calls with realtors and building owners, I kept hearing the same complaint. Residents currently occupying those units did not want prospective tenants visiting their homes during the "shelter in place" order. As rational as this concern may have been, it became increasingly frustrating that we could not tour apartments during COVID-19. Fortunately, we were still able to tour unoccupied apartments during COVID-19 for the most part, but it felt like we were missing out on "the best." I am not personally comfortable signing a 12+ month lease without even viewing the apartment in person beforehand.
Finding an Apartment During COVID-19
Weeks of research and visiting unoccupied apartments continued until we finally found an apartment during COVID-19. A beautiful 2 bed unit on the North side of Ravenswood. Complete with two open parking spots in a three-block radius, coin-operated laundry just two floors below, and no in unit air conditioning on the brink of summertime. Jokes aside, we've found our new home in a great Chicago neighborhood with plenty to do (sometime in the future I hope). But if you are considering moving soon amid the Coronavirus, please beware of the pitfalls that come with virtual apartment searching. And as always, stay safe.
For resources concerning COVID-19, visit www.rhprisk.com/coronavirus/