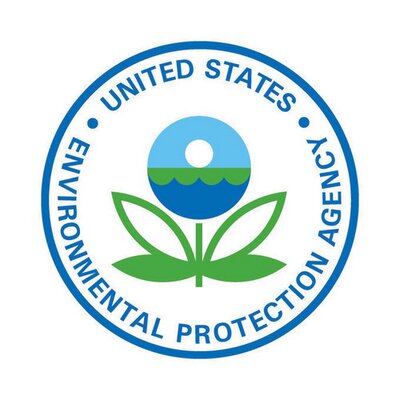 The Environmental Protection Agency (EPA) has made revisions to the Lead and Copper Rule for Drinking Water Requirements for States and Public Water Systems. The purpose of these revisions are to strengthen protections for children and communities from the risks of lead exposure by "protecting children at schools and child care facilities, getting the lead out of our nation's drinking water, and empowering communities through information" (Revised Lead and Copper Rule). The EPA made five changes to the Lead and Copper Rule:
Utilizing science-based testing protocols to identify more sources of lead in drinking water;
Establishing a baseline criteria lead level in which mitigation should be implemented, leading to earlier detection and mitigation in more communities;
Driving and completing service line replacements;
Requiring testing in schools and childcare facilities; and
Requiring water systems to identify the location of lead service lines and making this information publicly available.
These new EPA revisions are driven by the need to ensure children are safe from lead while attending educational facilities including childcare facilities and schools. In Illinois, the General Assembly passed Public Act 99-0922 in 2017 requiring sampling for lead contamination in water for Illinois licensed daycares and schools. Daycare facilities are required by the Department of Children and Family Services (DCFS) to conduct lead testing in buildings where they are located that were built on or before 2000. Further the Illinois Department of Public Health (IDPH) requires schools to conduct lead testing in buildings built before the year 2000. Similarly, the revision to the EPA's Lead and Copper Rule requires lead testing for schools and childcare facilities reiterating the importance of lead in water testing for all states.
The priorities around monitoring lead in water levels are driven by the risks of lead exposure with the highest risks in the youngest population. The Centers for Disease Control and Prevention reported there is "no safe blood lead level in children" identified to date. Children and pregnant women are the population at highest risk of negative health effects at the lowest exposure levels. The negative health effects of lead exposure include behavioral and learning problems, nerve damage, and brain disease as well as other effects.
In the Chicago Tribune article by Michael Hawthorne, Brain-Damaging Lead Found in Tap Water from most Illinois Communities During the Past 6 Years, Tribune Analysis Finds, the author reports the identification of high concentrations of lead in Illinois homes. In the second article, Federal Action is Needed to Protect Citizens from Lead in Water, dated 3/26/2021, the Chicago Tribune identified Illinois and the city of Chicago as having some of the highest numbers of lead pipes in existing plumbing in the country.
Based on the concerns of this existing piping potentially leaching, it is recommended that states and their public water systems take action to locate and replace lead pipes in suspected and identified Illinois cities and communities. With the new revisions to the EPA Lead and Copper Rule, attention has been raised to address the issues of lead exposure by requiring more science-based testing protocols to locate and identify sources of lead. The location of the lead service lines identified will then be made publicly available informing communities and populations of the risks of exposures where these lead service lines can be found in their community. Having such transparency of information will address issues of lead exposure by driving replacement of suspected and identified lead sources in service lines and provide clean water for all communities. U.S senators, Tammy Duckworth and Dick Durbin, of Illinois, are leading a charge to strengthen safe drinking water protections both in Illinois and across the country (Daily Herald, 04/02/2021, The Lead in Illinois' Drinking Water, editorial). It is vital to be proactive in the identification and mitigation of exposure sources. By implementing early mitigation strategies and source elimination, following the rule revisions, we can prevent risk of exposures.
RHP Risk Management is an environmental consulting firm with skilled professionals that work with issues regarding environmental health. Our experienced and sophisticated professionals provide services including scientific-based lead in water testing, copper in water testing, sourcing investigations and tracking, a development of mitigation programs and/or elimination plans, and follow up mitigation testing for your facility, daycare, and school. Identifying lead within buildings can be difficult due to the potential sources and diverse reasons lead may be found in a water. Contact RHP at (773) 867-6010.