Testing Drinking Water for Lead in Schools and Daycares / Childcare Centers
At a school, daycare / childcare, your main priority is the safety and health of the children you supervise. As recognized by the Illinois Department of Public Health (IDPH) and United State Environmental Protection Agency (USEPA), a crucial part of ensuring children's health and safety is testing your building drinking water for lead. This testing is required for schools and childcares / daycares occupied in buildings built before January 1, 2000. In the case of childcares / daycares, this testing is required even for home programs to apply for and hold a current license. Further follow up testing may be required depending on initial testing results. RHP Risk Management has the professional team and industry expertise to accurately and confidently provide answers and results of your compliance to the state, teachers and to parents.
What Is Lead and How Is It Dangerous?
Lead is a toxic metal that can be harmful to human health even at low exposures. Lead may contaminate drinking water by leaching from lead-containing plumbing or fixtures somewhere in the drinking water supply system within a building. The most common sources of lead in water include lead pipes (city supply or within the building), and faucets and fixtures within a building or structure.
Symptoms of lead exposure in adults may include cardiovascular and kidney problems. More urgently, young children, infants and fetuses are especially sensitive to lead exposures with negative health effects of lead occur even at low exposure levels. Symptoms of childhood exposures include behavioral and learning difficulties, a low IQ, hearing loss and a delay in growth.
Illinois Daycare / Childcare Lead Testing Services at RHP
RHP's Licensed Lead Risk Assessors, Certified Industrial Hygienists, and public health scientists have the experience and qualifications to test for lead in your daycare / childcare facilities and schools following the US Environmental Protection Agency (USEPA)-regulated water quality parameters. Our experts create and implement action plans to abate lead exposures:
Test water at schools / daycares / childcare centers to meet the Illinois Department of Public Health (IDPH) requirements.
Perform water testing at facilities to meet DCFS requirements.
Based on results work with the building owner, administrator, and management to perform follow up testing after mitigation have been performed.
Perform water quality testing as a component of property transactions.
Provide consulting on the EPA's Lead and Copper Rule.
Case Study: Commercial Day Cares
(Lead in Water)
RHP Risk Management performed lead in water testing at
commercial day care buildings. RHP collected initial samples,
provided results and assisted mitigation strategies.
Read Case Study
Illinois DCFS Licensing Standards for Daycares
Starting on January 1, 2019, the Illinois DCFS licensing standard 225 ILCS 10/5.9 (pg. 19) updated the state requirements for licensure to reflect changes of "All daycare directors, applicants and license holders are required to complete lead safety training and receive a certificate of completion." To meet the changes, RHP developed an online course for all daycare / childcare centers and home daycares / childcares, applicants, license holders and directors, which covers the impact of lead exposure in children and mitigation strategies for lead in water.
Consulting Services & Lead Testing for Daycares in Illinois
RHP Risk Management is recognized as an industry leader in lead testing for daycares, childcare centers, and schools in Illinois. Our professional team consists of the industry experts and public health professionals required to complete small and large-scale projects, including:
Licensed Lead Risk Assessors
Licensed Lead Inspectors
Public Health Scientists
Engineers
Certified Industrial Hygienists
Field Technicians
Prior to testing building water systems for lead, we work with clients to identify the sources of concern and match our testing methodology and approach to their needs. We rely on recognizable, defensible and scientific methods to ensure our clients' complete confidence in the accuracy of our analysis and results. With our services, our clients are capable of:
Complying with governmental regulations.
Targeting areas for control systems.
Identifying and managing previously unseen business risks.
Our credentials and services offered make RHP the leading choice for these industries:
Dose estimation and analysis
Industrial Hygiene
Risk Management
Contact RHP Risk Management to learn more about our lead testing services in the Chicago area.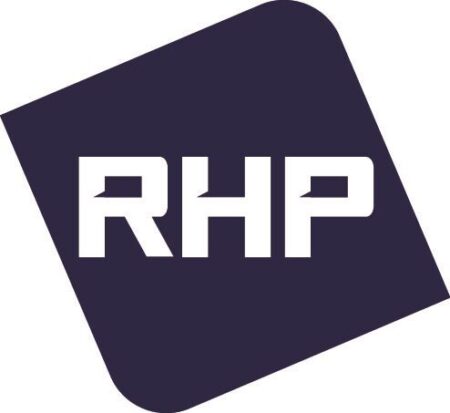 Scientific risk-based guidance and solutions you and your company can trust.
RHP Risk Management is a leader in the field of Industrial Hygiene, Indoor Air Quality (IAQ), Built Environment, Risk Management, Dose Estimation & Analysis, and Exposure Simulation Testing. Our highly trained and sophisticated team of professionals work together seamlessly on small and large projects. Our roster includes certified industrial hygienists, public health scientists, risk assessors, certified safety professionals, field staff, an engineer, an anthropologist, an economist, certified paralegals, and support staff.
We work with our clients to develop solutions to their most pressing concerns. Understanding exposures and risks through a grounding in a sound, defensible, state- of- the- art scientific approach gives our clients peace of mind. Empowered by a comprehensive understanding of exposures we can provide, clients are better equipped to recognize previously unseen business risks, manage known risks, target areas for control systems, comply with regulations, and to be braced for regulatory or litigation actions. Senior staff have served as experts in front of stakeholders, public, workers, regulatory, and State and Federal courts.