What is the OSHA Hazard Communication Standard?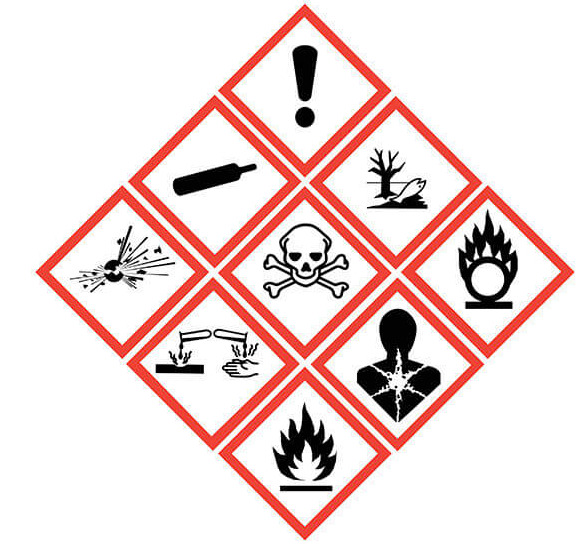 The Occupational Health and Safety Administration (OSHA) has issued a proposed rule to update its existing Hazard Communication Standard (HCS). The OSHA Hazard Communication Standard (1910.1200) was originally established in 1983 to provide a standardized, coherent approach to classifying chemicals used in US workplace settings, communicating the hazards associated with exposure to those chemicals, and promoting safe handling, transportation, use, and disposal.
The OSHA HCS requires employers to implement procedures that provide employees with information on chemical hazards in the workplace. Information is to be provided to employees in the forms of:
Written hazard communication program
Chemical inventory list
Chemical labeling
Safety data sheets (SDS's)
Employee training
In its current form, the HCS is aligned with the 3rd revision of the Globally Harmonized System of Classification and Labeling of Chemicals (GHS). The GHS is a single set of globally agreed upon hazardous material classification and labelling standards that was authored to replace numerous and inconsistent individual sets of standards previously used throughout the world. The GHS uses universal pictures, signal words, hazard statements, and SDS formats to promote a common understanding of hazards across various U.S. agencies as well as international trading partners.
The proposed updates to the OSHA HCS align with the 7th and most recent revision of the GHS standards and are intended to further increase the quality and consistency of information provided to employers and employees regarding hazardous chemicals. OSHA estimates compliance with the proposed changes will have health and safety benefits, including prevention of workplace injuries, illnesses, and fatalities.
Who is Affected by the Proposed Changes to the HCS?
OSHA's HCS applies to any employer whose employees come into contact with hazardous chemicals. Even if a company only has just one employee, or only comes into contact with just one hazardous chemical, the HCS is applicable. While the HCS updates will primarily impact the chemical manufacturing industry, as most of the proposed changes involve improving the manner in which chemical hazard information is provided to end-users, employers who may be end-users in general industry, the shipyard/ marine industry and the construction industry will also be impacted.
What are the Main Provisions of the Proposed Updates?
The proposed changes to the HCS primarily relate to reclassification of chemicals with certain health and physical hazards, the update of existing labels and new labeling provisions for small containers, amendments to the format and content of safety data sheets (SDSs), and revisions to definitions of terms used in the standard.  Four important proposed provisions of the HCS are listed below.
For chemical manufacturers:
New hazard communication label requirements include the most recent GHS signal words, pictures, and hazard statements for each hazard class and category; and
Existing SDSs have to be updated to a GHS-style, 16-section SDS for each chemical which is considered to be a health or physical hazard under law.
For chemical end-users:
Updated versions of new SDSs and labels must be added and maintained in company's chemical inventory; and
Hazard communication practices and hazard communication training programs for employees must be updated accordingly.
OSHA estimates that compliance with amendments to the HCS will result in health and safety benefits including increased prevention of and reduction of workplace injuries and illnesses, and workplace fatalities.
What's Next?
On September 21, 2021 (extended from April 21, 2021), OSHA will hold a virtual public hearing on the proposed revisions (Docket No. OSHA-2019-0001), where the public will have an opportunity to make comments on the proposed change on the Federal e-Rulemaking Portal.
At RHP Risk Management, we help our clients navigate the uncertainties associated with environmental and occupational hazards and risks and can assist with updating an employer's hazard communication program, chemical inventory document management, and hazard communication training to ensure regulatory compliance. Our staff of public health professionals are experienced and trained in recognizing, anticipating and controlling hazards. For more information on RHP's services and contact information, please contact Jacob Persky, MPH, CIH at jpersky@rhprisk.com, (773) 867-6001 or Ben Heckman, MPH, CIH at bheckman@rhprisk.com, (717) 706-3847 and visit rhprisk.com.