Jackie Coreno has lived in Chicago for 23 years and has always looked forward to the start of spring after suffering through the long, cold winters. She says while the city's COVID-19 closure orders have taken away her usual leisure activities, it has allowed her to step back and appreciate the simple things in life
As a person who has always enjoyed being outdoors, having limited access to outdoor activities is difficult. The Stay at Home Order for the City of Chicago has restricted us from going to some of the most beautiful places we've always enjoyed visiting. Chicago being the windy city with fluctuating temperatures every week, it is nice to seize a beautiful day when given the opportunity.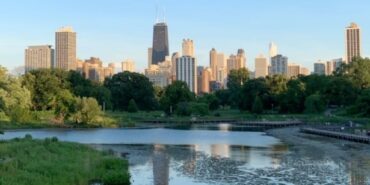 I was born and raised in Chicago and have my favorite locations within the city. With it being so grand, it is always nice to find places that make the city less city. A place where there's a quiet atmosphere, where one can enjoy the parts of Chicago where nature is present.
One of my favorite places to visit is the Chicago Museum Campus. There is a path along Lake Michigan that leads to Navy Pier where everyone can enjoy a nice, calming walk. A once bustling location is now guarded by police and signs restricting entrance. Lincoln Park is another favorite place of mine. There is more greenery with views of the city.
One can also enjoy walking past ponds and listening to the sounds of nature at the Nature Boardwalk. My two favorite things in one place: Chicago and nature intertwined together. A place I have loved visiting to relax and enjoy walking with family and friends. A peaceful atmosphere. Now there are risks: to walk in an area where there are other people running, walking, and breathing. The concept of risking one and others' health simply by breathing the same air is still difficult to grasp.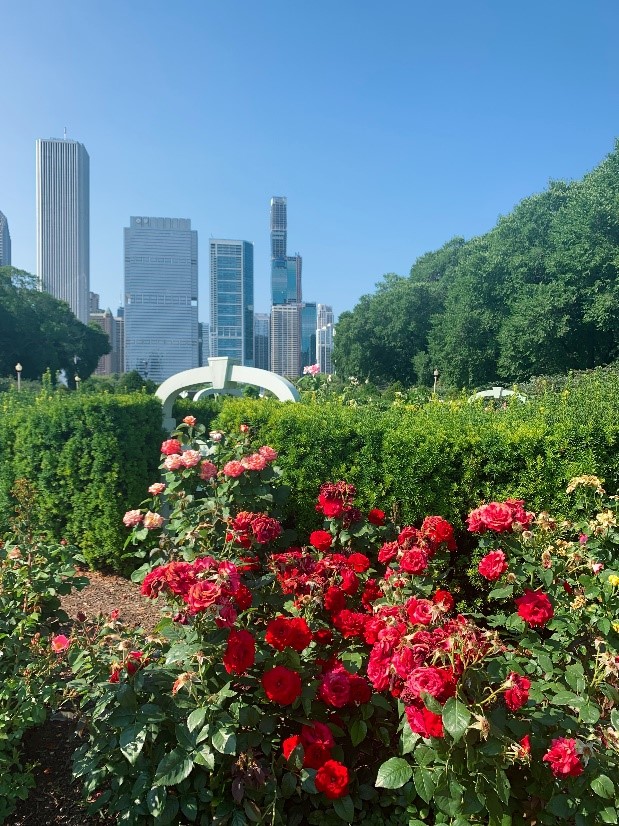 A place where everyone would visit could now be harmful if there are too many people congregated together. Who would've thought that coming together would be so dangerous? Trying to find alternatives for entertainment in this situation is challenging. There are only so many shows and movies one could binge watch.
Although I cannot walk on the paths that used to bring such calmness to me, I can go out for walks in my neighborhood park with my dog. I can enjoy the sun glistening, and the peaceful sound of no cars while reading a book.
Chicago being a city of hard-working people and fast-paced lives, it is strange to see empty streets. The hectic life we are used to has slowed down. We are able to take time and grasp life a little more. There is a bigger emphasis on appreciating the time spent with family and friends, the communication and interaction with one another, and the simple lively activities like enjoying a walk downtown. In the times of fear and despair, we still have things that bring light and happiness into our lives.
Take a moment and step outside. Take your dog for a long walk. Sit in your backyard and enjoy the sun, the ambient background noise you never noticed before of the birds chirping. Start potting plants or gardening. Not only will it be a new activity to do during the Stay at Home Order, it will also help with bringing fresh air into your home or backyard, creating a healthier atmosphere for you to be in. These difficult times are teaching us ways to live without the reliance on moving every second of everyday. It allows us to recollect our thoughts and values, teaching us to not take the simple things in life for granted.