The coronavirus pandemic has halted in-person public attendance and viewings in cultural centers and art galleries around the country. RHP's Nate Zoba, who's love is as a professional abstract painter, shares his thoughts on how the art community may successfully navigate a re-opening during the COVID-19 pandemic.
I am in the dual roles of b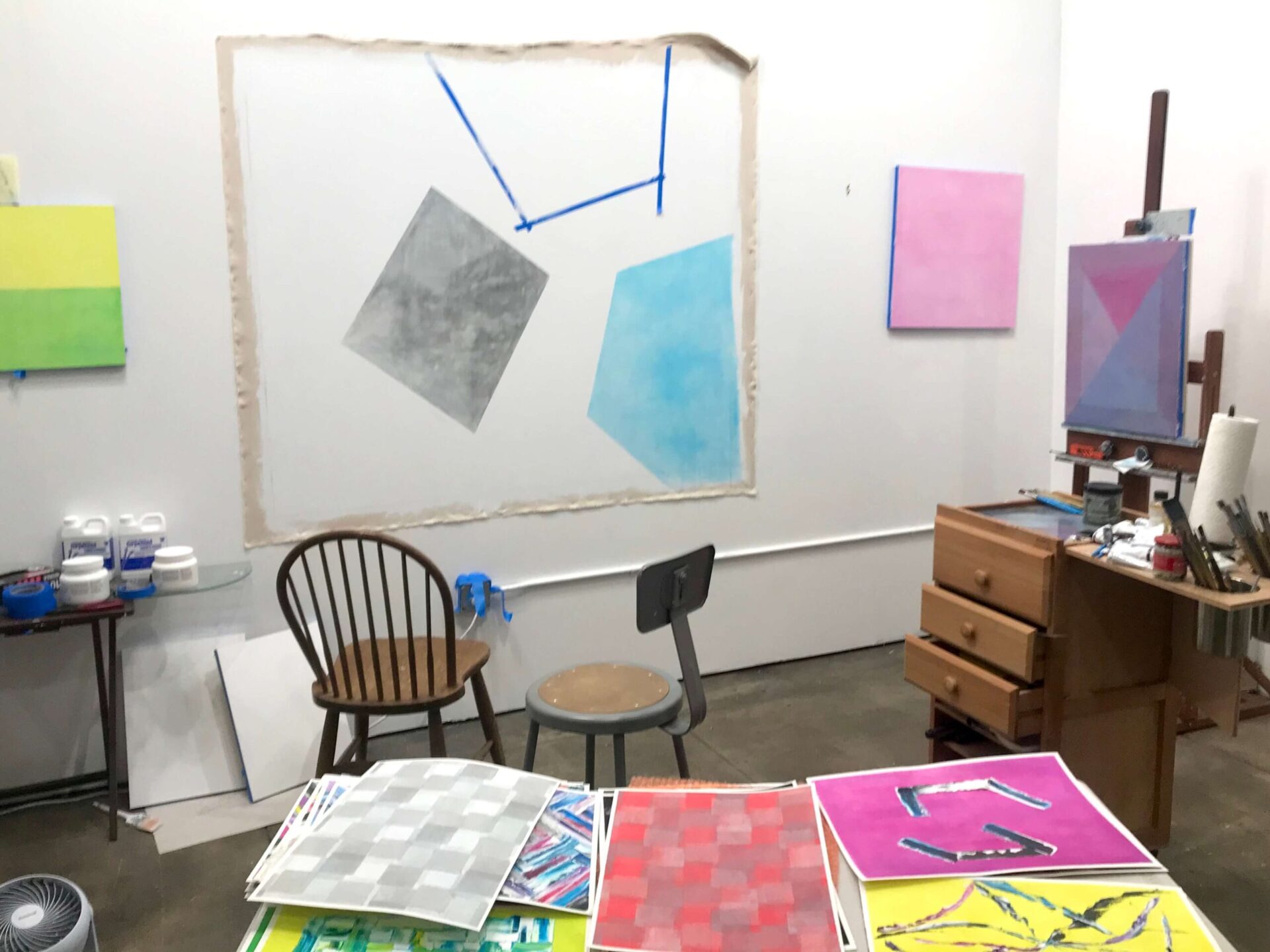 oth occupational health and safety consultant and Los Angeles based artist who primarily makes abstract paintings. On February 29, 2020, a Chicago gallerist and I began discussions about scheduling a show of my paintings for Fall of 2020. Less than 3 weeks later, as SARS-CoV-2 rapidly spread across the country, the Mayor of Los Angeles issued the country's second shelter in place order and mayors and governors across the country did the same shortly thereafter. In the aftermath, museums, galleries, and studios, like many other businesses classified as "non-essential", remained closed for months and the demand for information about health and safety during a pandemic dramatically increased.
Prior to the spread of COVID-19, the art world had been moving a lot of its presence to digital platforms and the pandemic only accelerated that process. But unlike many other businesses that were able to successfully and almost completely transition to a virtual working environment, much of the art that is created is meant to be experienced in person and not on a screen. Many of the people who collect art want to see it on a wall and experience its presence. I believe that after being shut in for months, many of us will find being in the presence of art to be a healing and restorative experience, a welcome antidote to all our increased screen time during shelter-in-place. Art can reveal to us things about the world we had not previously considered and reveal new connections. Art can console us or challenges us. Art can also be an escape, a space to imagine, and that is something many of us want and need after spending 3 months in our homes. Additionally, our lives going forward will likely involve spending more time at home and people will want to have art they love there with them to enjoy. So, how can we safely experience art in galleries and possibly later, in our homes, when galleries reopen?
There are 3 main components of an art gallery show: 1) shipment and installation/deinstallation and delivery to collectors, 2) opening/closing events for the show, and 3) the general viewing open hours.
Shipping, Installation/Deinstallation, Delivery:
Shipping and installation/deinstallation of art is already typically done by small groups of highly trained art handlers that are hired by galleries. These groups should wear masks at all times during their work and were likely already wearing gloves prior to the pandemic. Art handlers should observe social distancing guidelines, maintaining as much distance from each other as possible when packaging and installing/deinstalling artwork. Art handlers should wash their hands frequently. Tools should not be shared and tools and transport vehicles should be cleaned frequently, a practice that is likely already the case for most art handlers.
Opening/Closing Events:
The vast majority of people view art in person on opening nights. Opening nights (and closings at a smaller scale) tend to be similar to party's food and drink is often served or laid out and attendees gradually arrive, a peak attendance/capacity occurs about 2/3s of the way into the event, and the people slowly leave. Galleries should eliminate the food and drink aspect of openings or should limit to single service and may want to move to a reservation-based system or time-based entry system inclusive of specific time slots in the evening in order to manage a reduced capacity. Galleries can create standby lists for walk-in patrons that don't rsvp for a specific time and allow those walk-in patrons to enter only when/if those who have rsvp'd have entered and the established "safe" capacity has not yet been reached. Many art institutions already do this for normal operation and to alter this process to accommodate CDC and State guidelines would be a matter of scaling down the system already in place. Requiring patrons to reserve is also an effective way to create visitor lists should contract tracing be needed in the future. For those who do make reservations, the confirmation email sent by the gallery can also contain a summary of any infectious disease related safety precautions taken by gallery as well as instructions on how to be a safe patron.
Masks should be required for gallery staff and for entry and should be worn by patrons throughout a visit. Where patrons are not present and physical distancing is achievable gallery staff may chose to wear masks.
Most art patrons pick up a checklist upon entering a gallery. A checklist contains the titles, mediums, sizes, dates, and sometimes the prices of artwork presented. The top of checklists can now contain brief guidance on safe art viewing as detailed in this article. Checklists are often printed in small batches and returned to the gallery after the patron has completed their visit. These should no longer be returned or reused and instead safely disposed of or kept by the patron. Physical checklists could be eliminated entirely and simply e-mailed to patrons upon making a reservation or arrival at gallery to be viewed on individuals' smart phones. Checklist download can also be available via a QR code or other scannable or downloadable codes posted at entrance of the gallery.
Most galleries have a natural flow or order in which work can be viewed. That flow or direction can be emphasized through signage so patrons have a clear understanding to move in one direction and ensure unilateral movement. Safe-distance viewing zones around individual pieces can be designated (ie tape markers on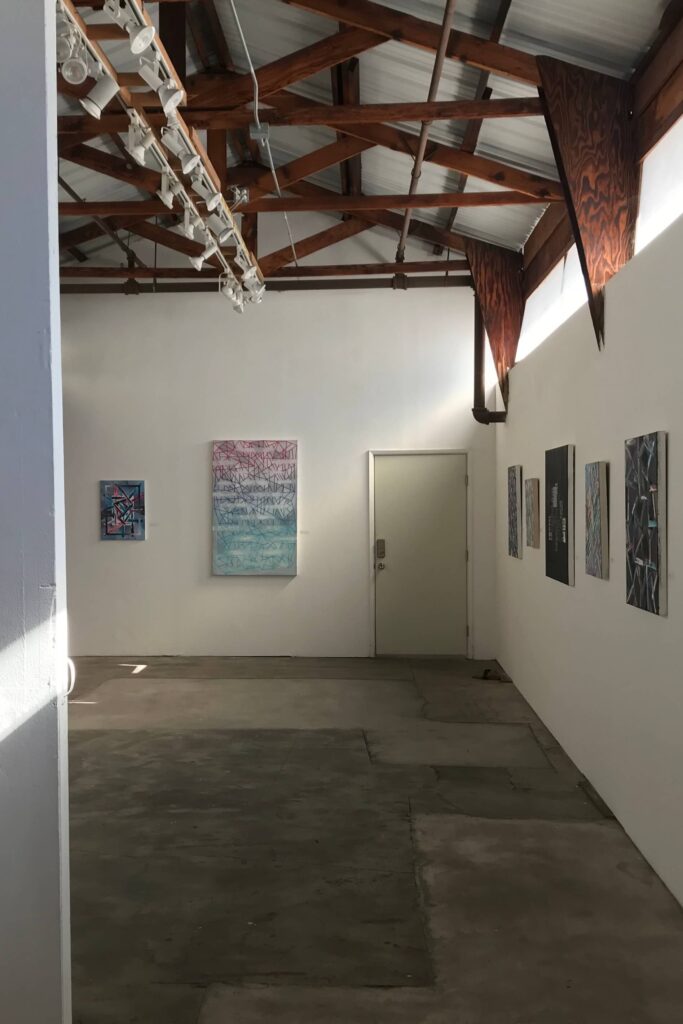 the floor) to ensure proper distancing. Each zone should be limited to a single patron or patron-couple that has arrived at the gallery together. Larger artwork may have several viewing zones. Patrons should not move to the next zone until those occupying it leave.
If available and safe for art and patrons, Galleries should open windows and doors to allow air to move through the space. Some galleries have very controlled climates and do not open windows or doors. These and all galleries could consider upgrading their ventilation systems and installing MERV 13 or 14 air filters as recommended by the AIHA.
Most art in galleries is not intended to be touched by patrons but some art is. Art such as video or sound art, should project its audio through speakers instead of using headphones. For the less common artwork that does have haptic component, single-use gloves should be issued to patrons and disposed by patrons instead of utilizing multi-use cloth gloves.
Lines for the restrooms should be discouraged or formed with proper distancing. Signage in bathrooms should be posted encouraging handwashing and illustrating proper handwashing technique. High touch surfaces in bathrooms and bathroom door handles as well as entrance door handles or touch points should be cleaned regularly throughout an opening and during general gallery hours. Hand sanitizer should be provided and visible at the gallery entrance/exit and outside of the restroom(s).
Wine is served at most openings and closings. Galleries may want to eliminate beverage service all together and advise patrons to bring their own water bottles.   Beverages themselves cause people to remove masks, touch their faces, and to project more when speaking. If galleries do want to provide beverages, serving beverages outside (if permitted by the city, weather, etc) is preferred. Beverage service tends to cause lines of people waiting for drinks and clusters of people consuming drinks. Social distance markers should be placed for beverage service and group-forming should be discouraged. Plastic partitions should separate bartenders and patrons. Disposable beverageware should be used as is normally the case. Galleries may want to prohibit beverages inside so as to not discourage mask wearing.
The artists being shown by a gallery are often present at openings and closings and patrons like to discuss artworks with the artists. Artists wearing masks could remain present but distanced in the gallery and address multiple (distanced) patrons at once in order to reduce interactions. Artists could also be in the gallery, distanced from patrons, and receive phone calls from patrons in the same room in order to have physically-distant conversations about specific works of art. Another way artists can communicate with patrons is through creating audio recordings in advance that patrons can listen to on their phones (much like audio-tour presently provided by many art institutions) or video conference calls with patrons could take place on the day following an opening.
General gallery open hours: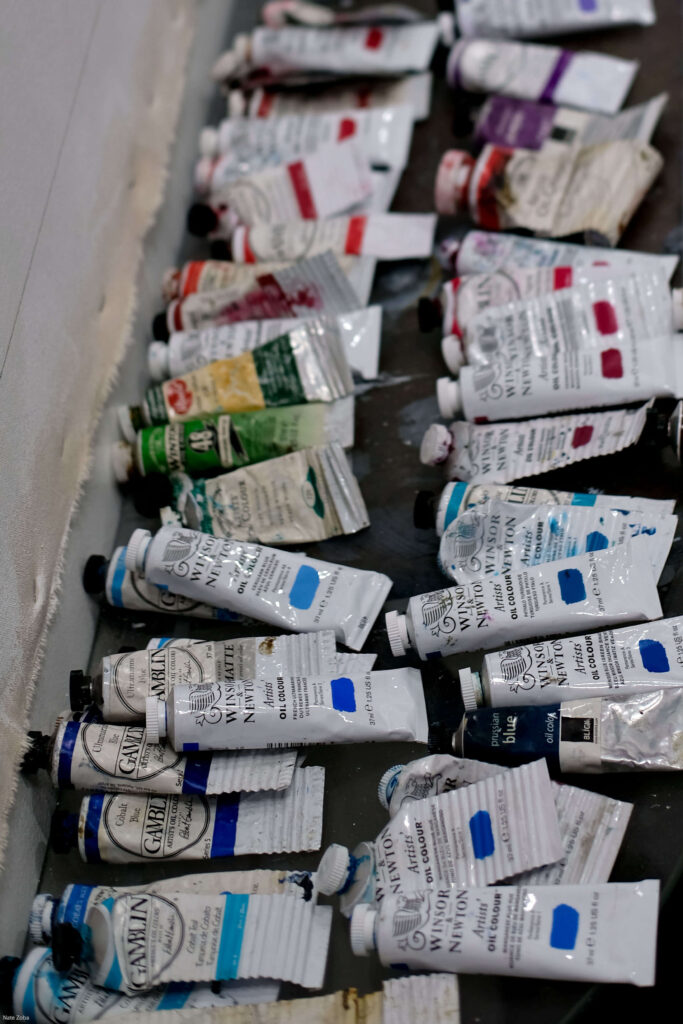 General operating hours of galleries tend be much slower than openings and are far easier to manage in terms of attendance. Controlling space capacity is much easier during general hours if even necessary. Many galleries are already operating by-appointment-only and that could continue. Similar to opening nights, stand-by lists could be created for those who do not have an appointment. The signage and tape indicators installed at openings can be left in place to ensure unilateral movement should multiple patrons be in a gallery at the same time. The process of providing checklists could remain electronic similar to the process during openings but done through texting at the time of entrance. The same protocol for restrooms at openings applies to general open hours.
Most galleries are presently closed on Sundays but may want to consider opening on that day to accommodate reduced capacity during the other days of the week. Since openings and closings will be at reduced capacities, patrons may need more non-workday open-hours to view art in a physically-distanced fashion.
We cannot predict what the world will look like in October in regard to the virus. With that in mind, adapting these guidelines may be necessary as the world changes.