Coronavirus restrictions are slowly being lifted and RHP's Jon Redmond is looking to get his two children involved in youth programs. Jon blogs about the importance of a program's risk communication to help ensure the efficacy of their COVID-19 safety procedures. 
As government restrictions are lifted, along with the reopening of parks, restaurants and theaters, some youth athletic programs have decided to allow groups of children to reconvene for physical activity. The nature of sports and camp activities require children to be in close quarters with one another, and in some cases, involve body-to-body contact.
As a cautious parent considering registering my 2 children for youth sports, I wonder what safety precautions youth programs are taking and how programs are monitoring for potential COVID-19 outbreaks. Part of the World Health Organization's definition of risk communication says: "the ultimate purpose of risk communication is to enable people at risk to make informed decisions to protect themselves and their love ones". To ensure my children are being protected, I want my local youth sports agency to provide thorough risk communication that includes the reliable source(s) used to develop safety guidance. Is the program taking all the necessary safety precautions to mitigate the risk of exposing my children to coronavirus and how are potential outbreaks being monitored? I also wonder about youth programs that play opposing teams from the same or other communities and clubs. As a parent, how do I know they are following healthy guidelines and plans?
i9 Sports is a nationally franchised youth sports league (children ages 3 and up) has reported they plan to follow a "Return to Play Safely" protocol claimed as being developed in compliance with state and local guidelines but without identifying any specific guidance or authority they are following. They state the plan i9 developed is to "ensure the safety of your family and all participants". The protocol includes disinfecting equipment before, during and after activities; limiting the number of spectators at venues (1 parent/guardian per player); implementing social distancing measures on sidelines and during celebrations (spectators will stand 6' apart, parent tunnels replaced by clapping lines, no high fives or handshakes); requires staff, parents and participants to stay home if they, or anyone they have come in contact with is sick; and prohibits post-game team snacks or drinks as well as the sale of concessions at venues.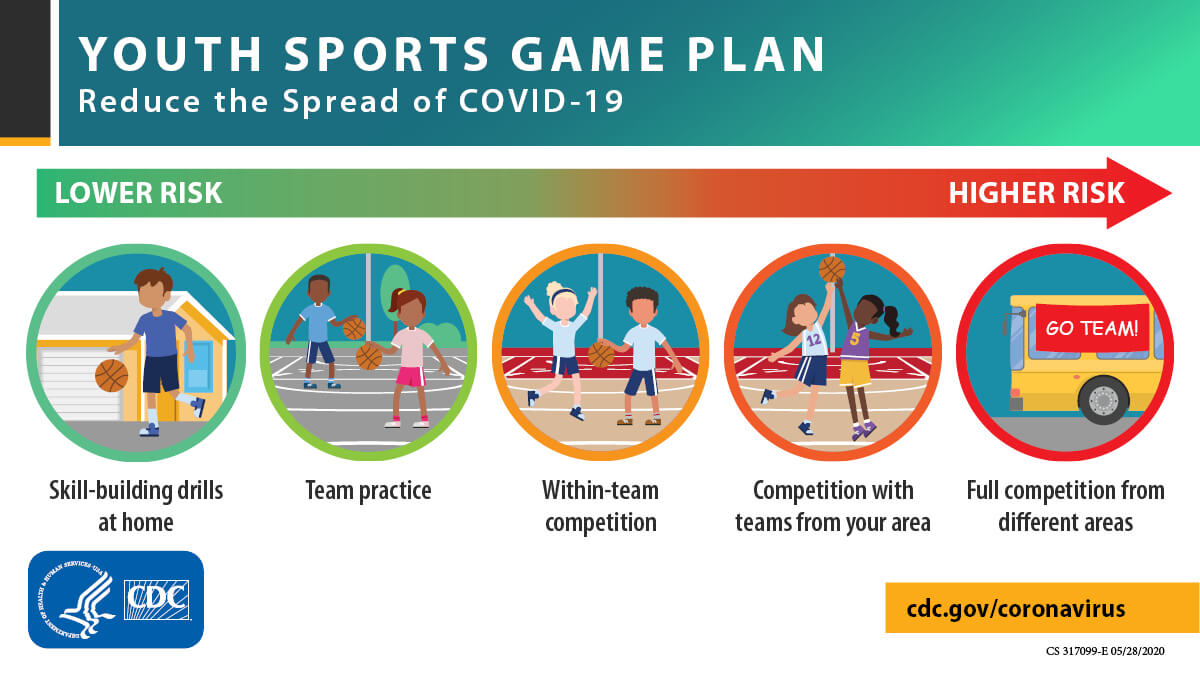 The Eastern Pennsylvania Youth Soccer League (EPYSA) is a travel league for children ages 9 thru 19 and resides in counties that are within hours of two major metropolitan cities – Philadelphia and New York City. EPSYA, using CDC guidance and the CDC's scale on risk, is taking a four-stage approach: Stage 1 – "Increasing Risk" (club members only. Strictly local, community based. Acclimate and reintegrate. Smaller numbers); Stage 2 – "More Risk" (full teams may be integrated for training. Contact may be allowed. Scrimmages may be played internally with other teams within your club. Higher numbers); Stage 3 – "Higher Risk" (friendlies / scrimmages in any Green counties. Typical pre-season type activity. Out of state travel not permitted. Increasing numbers and geography); Stage 4 – "Highest Risk" (all counties are green. Most government restrictions are lifted. Full and regular competitions may occur. Limited inter-state and regional travel recommended). The EPYSA requires each of its organizations to have a staged "Return to Play" plan for their local re-openings that contain procedures including but not limited to general hygiene, team training, access points to fields, parking lot procedures, equipment handling, reporting/tracking COVID-19 contact illnesses. In the event of a reported exposure, parents and guardians only communicate with the organization.
The Miami (FL) Lakes United Soccer Club (MLUSC) offers summer camps for children ages 6 thru 14 and has implemented COVID-19 safety procedures to welcome back their campers, but do not provide any authoritative guiding body or agency from which the safety measures were created. The implemented safety procedures include temperature checks prior to entering their facility; enhanced cleaning and disinfection practices; required regular hand washing by staff and campers with soap and water; and use of alcohol-based hand sanitizers.
On June 16, the Los Angeles County Department of Public Health revised its "Safer at Work & in the Community" Health Order allowing for the reopening of day camps and spectator-free professional sports. However, many summer camp programs within the Los Angeles County have been cancelled and are instead offering virtual memberships that include scavenger hunts, trivia, TikTok dance challenges, and book clubs.
The Tumbleweed Day Camp in Los Angeles is an activity camp for pk – 8th grade children and has announced they will be open for week-long sessions between July 6-August 14. The camp plans to have all activities available including swimming, climbing walls, and continued use of sports equipment. The Tumbleweed Day Camp is incorporating guidance from public health officials from the CDC, California Department of Public Health, and Los Angeles County Department of Public Health, the American Camp Association and the Tumbleweed camp's pediatrician. All staff and campers are required to wear face coverings. Children in the Tumbleweed Day Camp are assigned to a co-ed group of up to 11 other campers of the same age range and the makeup of the group will stay constant over the course of the week and from week to week. Upon arrival to the camp each day, parents are not allowed to exit their cars and are to wait for a staff member to greet the children at their cars in the parking lot to ask questions about potential symptoms and COVID exposure and a check of the children's temperature. The camp notes precautions include staggering swim times and disinfecting sports equipment after each use.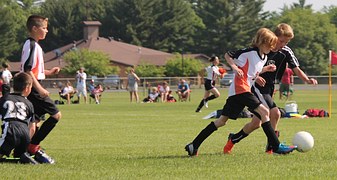 The Euro Soccer USA league (within the Los Angeles area) for children ages 18 months thru 12 years is open for summer registration. The Euro Soccer league has issued "COVID-19 safety measures" but do not provide an authoritative guiding body or agency from which the safety measures were created. These safety measures require all coaches and staff to wear masks, and players are to "bring" face masks. Players are allowed to remove the masks "while running" but masks must be worn during breaks; an outdoor (supervised) hand washing station, hand sanitizer, and bathrooms with soap will be provided; benches or marked areas will be situated a minimum of 6' apart; all program activities have been redesigned to promote social distancing.
The Chicago Park District's day camp for 6-12 year old children is implementing COVID-19 precautionary measures that include smaller group sizes in accordance with CDC, IDPH, and CDPH guidelines. The camps are offered to Chicago residents only and registration is done by age group. To attend, campers must be in good health, practice social distancing and are required to wear face coverings during camp. Campers must also bring their own water as drinking fountains are not made available. Field trip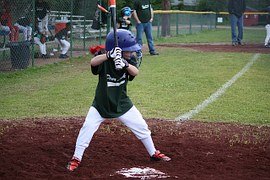 s and swimming will not be included.
Chicago's Lil Sluggers youth baseball program is for 2-9 year old children. This program claimed it will be taking safety precautions that "meet or exceed recommendations made by the CDC, state and city health officials". All programming will be held outside; all groups will be 10 players or less; players will be a minimum of 6' apart and groups of players will be a minimum of 30' apart; all equipment will be sanitized after every use; all coaches will be trained in safety protocols; temperature checks of coaches and players; wash stations at every field; coaches are required to wears a face covering; players are not allowed to share equipment; coaches and players that are feeling sick are asked to stay home and follow CDC guidelines.
To give parents confidence that their local youth programs are doing everything they can to mitigate the risk of exposing the children to the coronavirus, it is essential for the agencies to provide thorough risk communication that considers and eases a parent's concerns. The creation of COVID-19 safety guidelines is just the first step in preventing the spread of infection. Ultimately, the onus to keep our youth safe and free of the infection will fall on parents to make sure our children are educated on and understand why precautions are to be followed and needed, while the camp counselors and coaches will have added responsibilities to ensure the camp or program safety procedures are enforced and successfully implemented.