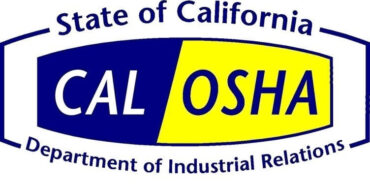 Cal/OSHA has announced the anticipated updates to its FAQs on COVID-19 Prevention Emergency Temporary Standards (ETS) to reflect the revisions adopted by the Occupational Safety and Health Standards Board. The ETS revisions include updated guidance from the California Department of Public Health (CDPH) and are in effect now until December 31, 2022. The ETS revisions apply to the majority of California workers that are not covered by the Aerosol Transmissible Diseases Standard.
Cal/OSHA posted the corresponding revised fact sheets that reflect the May 6, 2022 revised ETS guidance. Employers and workers who are not covered by the Aerosol Transmissible Diseases standard may refer to the fact sheet "Revisions to the COVID-19 Prevention Emergency Temporary Standards Frequently Asked Questions" to learn more about important changes.
Cal/OSHA has updated additional fact sheets that reflect ETS revisions, including "What Employers Need to Know About the April 21, 2022 Standards" that provides revisions to the Cal/OSHA COVID-19 Prevention ETS related to face coverings, respirators, cleaning and disinfecting, and testing and exclusions. The fact sheet "What Employers and Workers Need to Know about COVID-19 Isolation and Quarantine" provides employers and applicable workers information on when and for how long individuals must be excluded from the workplace if they test positive or are exposed to someone who tests positive for COVID-19.
RHP's Certified Industrial Hygienists, Health Scientists, and Certified Safety Professionals employ their expertise and training to advise and guide industry and business leaders in navigating the uncertainties and challenges presented during and after the COVID-19 pandemic. RHP utilizes knowledge and expertise combined with our experience interpreting and incorporating the regulations and guidance of Federal, State, and local agencies and leading Public Health and institutional resources, to facilitate client responses to the rapidly evolving pandemic concerns of COVID-19. RHP experts are a trusted source for managing, mitigating, and controlling health risks in the workplace through the anticipation, recognition, evaluation, and control of environmental and occupational hazards.