As a response to President Biden's Executive Order, OSHA announced, to begin March 12, 2021 and in effect for the next 12 months, their National Emphasis Program (NEP) for COVID-19. The OSHA NEP which focuses on healthcare and healthcare support service workers believed to be the employment with the highest likelihood of close contact with individuals infected with COVID-19 and where individuals with active COVID-19 are reasonably expected to be present.
RHP Risk Management's Certified Industrial Hygienists, Health Scientists and Certified Safety Experts employ their experience and training to advise and guide industry and business leaders through the uncertainties and challenges presented during and after a pandemic such as a coronavirus disease (COVID-19). RHP's services can help navigate your business to compliance with OSHA's COVID-19 National Emphasis Program (NEP).
OSHA National Emphasis Program (NEP)
The OSHA NEP is the initial action taken by the federal government during OSHA's March 2021 campaign to protect workers from infectious communicable diseases including COVID-19 within 21 primary target industries and 32 secondary target industries classified as 'high-hazard'. These primary target and secondary target industries were identified by OSHA based on the industry tasks and interactions that may place their workers at an increased risk of exposure to COVID-19. Over the next 12 months, OSHA has committed to conducting facility inspections in these targeted industries including:
Under the NEP, OSHA has the authority and is charged with inspecting facilities within the targeted industries whether with or without notice. If a facility is found to be in non-compliance of the General Duty Clause and specifically in regards to guidance of reducing virus transmission, including personal hygiene, employee training and most importantly ventilation, an employee and/or facility owner may be at risk of a violation notice, citations and expensive fines. The general duty clause gives OSHA tremendous leeway to make determinations about what constitutes an unsafe workplace for virus transmission.
RHP Works to Protect Your Business by Navigating into Compliance Under the OSHA NEP
Ventilation Assessments
RHP works with business owners and facility engineers to assess ventilation system performance in buildings and use cutting-edge science and technology to trace biologics. We directly measure how well a building performs to reduce indoor spread of infectious aerosols. This technology provides objective evidence that demonstrates the benefits and efficacy of risk reduction efforts you have put into place or plan to install and positions you for regulatory compliance and a healthy work, learning and play place.
RHP's two-fold approach includes evaluating your building ventilation systems and providing you best-practices guidance, helping organizations improve indoor air quality and reduce risk of COVID-19 transmission to provide a safe environment for building occupants. A successful customized building ventilation assessment for risk reduction strategies can be implemented to help protect workers and provide a safe and healthy workplace.
RHP's building ventilation system assessment services include:
Review of HVAC system performance and maintenance which includes collaborating with staff and facility engineers or outside contractors to review the configuration of facility HVAC systems, evaluate current filtration efficiency based on Minimum Efficiency Reporting Value (MERV) ratings, and supply and exhaust air system analysis.
Trace gas testing to measure the actual air-change rate in order to quantify the rate of fresh-air (outside air) delivery to each occupied space generally following ASTM method E741 and allowing for space occupancy calculations.
Verification of engineering and HVAC controls using SafeTraces veriDART®, a liquid aerosol-based solution for verifying engineering and HVAC controls. The technology uses proprietary DNA-tagged tracer particles that safely mimic the mobility of infectious aerosols (e.g., SARS-CoV-2) in order to help identify hotspots, and quantitatively assess ventilation and filtration using an indicator with physicochemical properties closely aligned with that of infectious aerosols.
Respirator Fit Testing for OSHA Compliance
Within the OSHA COVID-19 NEP employers are required to provide employees with and ensure employees wear facemasks that properly fit over the nose and mouth when indoors and when occupying a vehicle with other people for work purposes. Employers must provide sufficient number of facemasks to each employee and must ensure that each employee changes the facemasks at least once per day, whenever they are soiled or damaged, and more frequently as necessary (e.g., patient care reasons). Where a face shield is required or desired, the employer must ensure that the face shield are cleaned at least daily and are not damaged.
RHP's occupational and health safety professionals perform Quantitative Fit Testing (QNFT) and Qualitative Fit Testing (QLFT) for employers to comply with OSHA standards. RHP's onsite respirator fit testing is an efficient process that can take place at your facility or business location and allows for flexibility to fit test any number of employees on a single shift or over multiple shifts. Fit testing is imperative to ensure a tight-fitting respirator properly fits onto an employee's face, creating a secure seal, effectively reducing the risk or exopsure to airborne contaminants.
The "mini" respiratory protection program under 29 CFR 1910.504 generally applies when workers are not exposed to suspected or confirmed sources of COVID-19 but where respirator use could offer enhanced worker protection. The mini respiratory protection program is designed to improve worker protection with limited provisions for the use of respirators can be implemented more quickly and easily than the more comprehensive respiratory protection program required by the Respiratory Protection standard (e.g., medical evaluation, fit testing).
COVID-19 Infectious Disease Plans
While following reliable and recognized authoritative resources and recommendations, RHP Risk Management works closely with clients to review and validate their COVID-19 written safety plans and procedures to ensure a safe and health return to work. For employers who do not already have a COVID-19 plan in place, RHP Risk Management can guide clients in the development of a customized COVID-19 plan that provides the comfort and assurance needed to return to the workplace, protecting workers, clients, and customers from the risk of infection, and strengthen your company brand and reputation.
RHP's trained public health and scientific professionals can provide detailed emergency preparedness assistance for business following Federal guidance such as the CDC National Institute for Occupational Safety and Health (NIOSH) guidance for emergency preparedness and protecting building environments from airborne, chemical, biological, and radiological attacks and Ready.gov preparedness planning for your business.
RHP's OSHA NEP Consulting Services
RHP works closely with facility owners, employers and public entities to provide customized ventilation assessment and services. Clients find our experts to be a trusted source for managing, mitigating, and controlling health risks in the workplace through the anticipation, recognition, evaluation, and control of environmental and occupational hazards. With many uncertainties associated with the indoor air quality concerns, hazards, and risks, RHP's staff of public health professionals provide customized best-practices guidance and can assist with the development and implementation of customized building ventilation solutions.
Contact RHP for an initial consultation or call (773) 867-6010 to discuss how RHP's solutions can help ensure your business is prepared should OSHA select your facility for an inspection.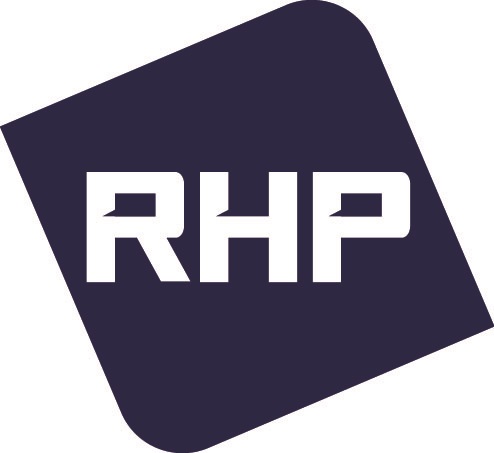 Scientific risk-based guidance and solutions you and your company can trust.
RHP Risk Management is a leader in the field of Industrial Hygiene, Indoor Air Quality (IAQ), Built Environment, Risk Management, Dose Estimation & Analysis, and Exposure Simulation Testing. Our highly trained and sophisticated team of professionals work together seamlessly on small and large projects. Our roster includes certified industrial hygienists, public health scientists, risk assessors, certified safety professionals, field staff, an engineer, an anthropologist, an economist, certified paralegals, and support staff.
We work with our clients to develop solutions to their most pressing concerns. Understanding exposures and risks through a grounding in a sound, defensible, state- of- the- art scientific approach gives our clients peace of mind. Empowered by a comprehensive understanding of exposures we can provide, clients are better equipped to recognize previously unseen business risks, manage known risks, target areas for control systems, comply with regulations, and to be braced for regulatory or litigation actions. Senior staff have served as experts in front of stakeholders, public, workers, regulatory, and State and Federal courts.