RHP Risk Management's Jacob Persky, MPH, CIH spoke on a panel at the Perrin Conferences National Construction Defect Conference in Fort Lauderdale, Florida, joined by Stephanie M. Chesney, Esq. (MG+M The Law Firm) and Derek W. Royster, CPA, ABV, CFF, CFE (Baker Tilly) highlighting "COVID-19 and the Lasting Impact on the Litigation". The panel discussed best practices for limiting COVID claims, COVID-19's effect on the evolution of the practice of law, how COVID has impacted construction projects, and how to best mitigate COVID risk in "active space" construction projects.
Construction contractors are faced with mitigating COVID-19 exposures as well as the traditional demands, risks, and concerns of a project. The panel examined ways a contractor would be able to limit COVID-19 claims by contracting best practices to guard against liquidated damages, delay provisions, and force majeure.
The construction industry has suffered numerous disruptions lately due to high impact events such as Hurricane Ida, the big Texas freeze, wildfires, and now supply chain disruptions related to COVID-19. Among the top emerging concerns within builder's risk insurance policies are increasing hard costs (supply chain delays leading to increased cost of materials, labor shortages leading to increased labor costs), soft costs (additional non-tangible & non-direct costs incurred during a delayed start-up), and other miscellaneous costs such as compliance with COVID-19 safety protocols, social unrest, closures, workplace changes, and inspection delays.
RHP's Jacob Persky, MPH, CIH provided insights on where construction contractors can limit COVID-19 claims. Contractors can reduce the risk of a COVID-19 outbreak or OSHA violation (and consequently a shutdown) by taking precautionary measures to validate that a workspace is operating in a way that guards against indoor transmission of SARS-CoV-2 and adheres to regulatory compliance.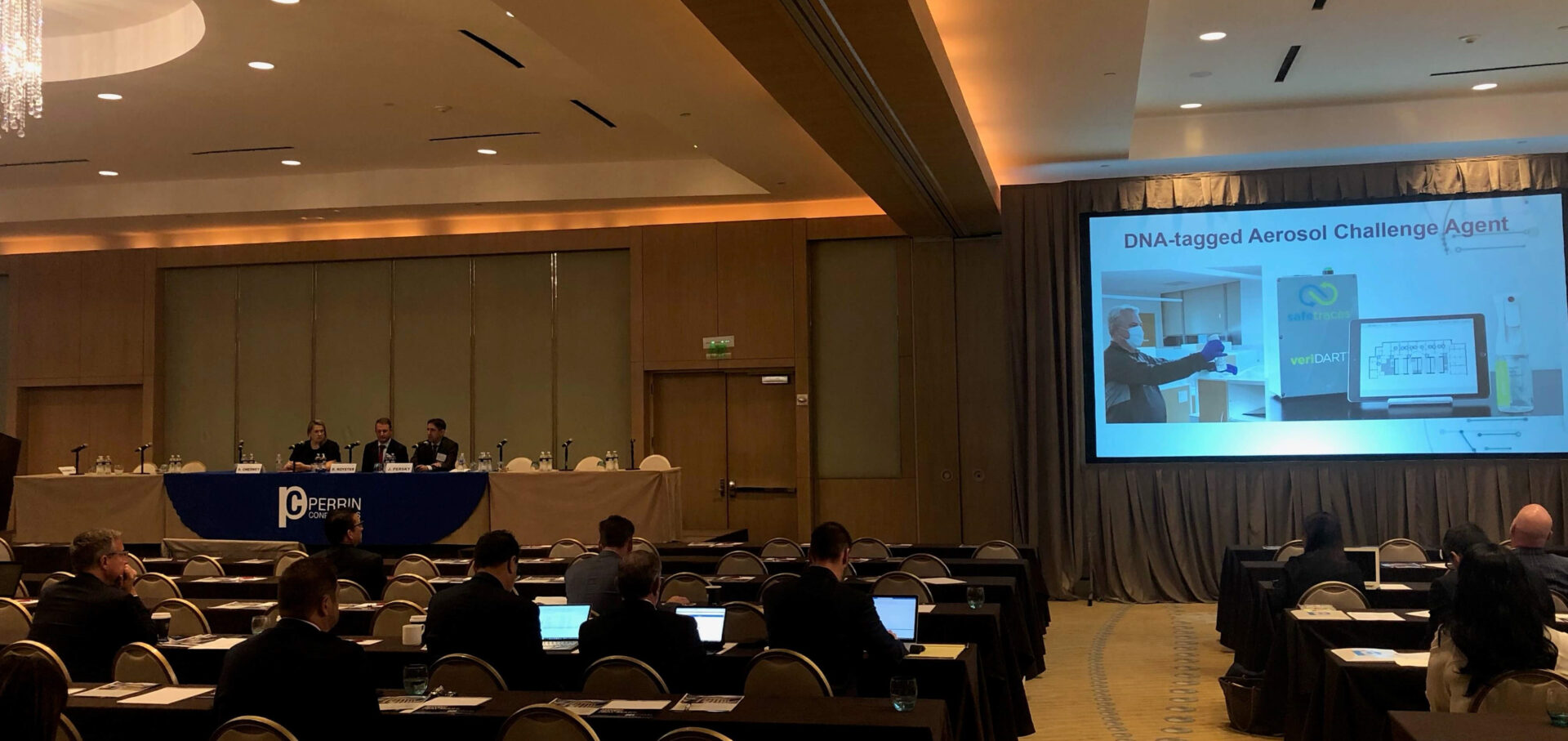 Persky said, "It is important to measure, verify, and validate the operation of a building's ventilation system. It affords building owners and operators the ability to understand whether their building is truly operating the way that they think it is working, and whether those operating conditions meaningfully reduce risk to provide a safer job site." Just like in construction where selecting the right tool matters, it is important to select the right building diagnostic tool for evaluating air safety in buildings and then effectively communicate the findings to building owners, occupants, and stakeholders.
RHP's staff of public health professionals work with construction contractors and building operators to evaluate air safety in "active buildings" using diagnostic tools such as tracer gas following ASTM method E741 and DNA-tagged aerosol tracers (veriDART® by SafeTraces). Contact RHP for a consultation by phone at (773) 867-6010 or visit www.rhprisk.com/contact-us.