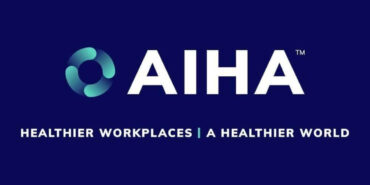 In response to the delays of federal agencies in acknowledging and taking action on the science confirming the capability of the SARS-CoV-2 virus to spread through inhalation, the American Industrial Hygiene Association (AIHA) and eight other leading scientific organizations have recommended the Occupational Safety and Health Administration (OSHA), Centers for Disease Control and Prevention (CDC), National Institute for Occupational Safety and Health (NIOSH), and World Health Organization (WHO) create specific guidance to mitigate the risks of aerosol transmission of SARS CoV-2 by workers and the public.
The organizations have released a Joint Consensus Statement on Addressing the Aerosol Transmission of SARS CoV-2 and Recommendations for Preventing Occupational Exposures that summarizes the current knowledge of occupational health professionals and scientists surrounding airborne SARS-CoV-2 transmission and outlines their recommendations calling for regulation, research, and funding towards the prevention of airborne transmission.
This endorsement is the most recent in the push towards federal guidance acknowledging aerosol transmission of SARS-CoV-2 and the disease COVID-19. As referenced in the Joint Consensus Statement, 239 scientists from 32 countries submitted a letter (July 2020) to the WHO stating, "We are concerned that the lack of recognition of the risk of airborne transmission of COVID-19 and the lack of clear recommendations on the control measures against the airborne virus will have significant consequences…". The WHO responded with a scientific brief on transmission that in part acknowledged aerosol transmission but did not revise guidance for the protection of workers and the community. The CDC followed with a scientific brief (October 2020) addressing the aerosol transmission concerns but again without altering CDC previous guidelines related to aerosol transmission.
The AIHA developed a summary of the state of science on inhalation transmission of SARS CoV-2 and relevant policy, funding and research recommendations for improving protection in workplaces:
While breathing, talking, singing, coughing, and sneezing, people generate aerosols in a wide range of particle sizes (0.1 to > 100 µm). Some of the larger-sized particles will rapidly settle while some will rapidly evaporate to smaller droplet nuclei. Particles less than 10 µm will take minutes and hours to settle, during which time they can be distributed throughout a space by diffusion and air currents.
SARS-CoV-2 can remain viable in air up to and perhaps longer than 3 hours. Thus, someone located both near and far from an infectious source could inhale infectious SARS-CoV-2 particles.
The receptors for SARS-CoV-2 in the body (ACE2) are located throughout the respiratory system. People are capable of inhaling particles over the entire particle size range of aerosols, with larger particles more likely to deposit in the upper respiratory system and smaller particles having a greater probability of penetrating into and depositing in the lungs, bronchioles, and alveoli.
None of the modes of transmission—contact, droplet, airborne, and aerosol—should be ruled out, although inhalation appears to carry a higher risk than contact transmission.
We do not yet know what level or amount of virus is associated with transmission person to person. Recent data suggest that viral RNA levels greater than 106 are more likely to be associated with culturable virus and that people shed infectious virus for only the first 8 days after symptom onset.
So much of infection prevention and control is based on practices in healthcare that are focused on patient safety. Now it is clear that public health efforts also need to focus on worker safety in all industries.
AIHA Recommendations include:
The CDC and state health departments review their current guidance for occupational prevention and respiratory protection in light of the concern surrounding aerosol transmission of SARS-CoV-2.
OSHA issue an emergency temporary standard for SARS-CoV-2 (COVID-19) to ensure a unified national approach to worker protection, harmonizing a single federal standard.
OSHA continues its rulemaking for an infectious disease standard and issue it as soon as possible, with application to all industries.
Federal funding be awarded to support state, local, and professional efforts to develop workplace hazard-assessment and control programs including recognition and identification of aerosol exposures and sources and prioritize specific workplace controls under the hierarchy of controls. Funding would support:

research on the role and design of dilution and local-exhaust ventilation in a wide variety of workplaces;
development and deployment of effective, simple-to-use, and inexpensive ventilation assessment tools and methods;
training, fit-testing, and related respiratory-protection program support for all essential industries that lack the necessary resources and expertise to establish effective respiratory-protection programs.

Additional funding be allocated to NIOSH and other federal health agencies to address research gaps.
Priority be given to providing better respiratory-protection options, including elastomeric respirators and powered air-purifying respirators, for frontline healthcare workers and thereby freeing up supplies of filtering facepiece respirators for other healthcare workers and all other essential workers with jobs involving prolonged or close contact with co-workers or the public.
Full implementation of the Defense Production Act to address critical shortages of respiratory-protection equipment, personal protective equipment, and medical supplies.
How RHP Risk Management Tests Building Ventilation
RHP Risk Management's Certified Health and Safety experts work with employers, public agencies, and the public to reduce COVID-19 related risks within a range of facilities (commercial buildings, restaurants, schools, and manufacturing facilities) and throughout industry through the evaluation and assessment of your building's existing ventilation system. We have experience assessing, verifying, and validating building ventilation systems using real-time equipment or other methods that measure particulates, carbon monoxide (CO), carbon dioxide (CO2), tracer gases, and volatile organic compounds (VOCs). RHP also utilizes a liquid aerosol-based DNA tagged tracer solution, SafeTraces veriDART®, to safely mimic the mobility of infectious aerosols (e.g., SARS-CoV-2) in order to help identify hotspots and quantitatively assess ventilation and filtration to provide assurances of a safe workplace and environment.
For more information on RHP's reopening and ventilation services and contact information, please visit https://rhprisk.com/ventilation/.