What is Product Stewardship?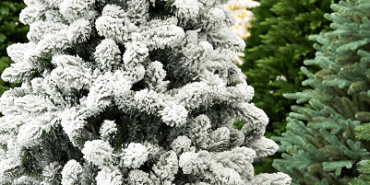 Product stewardship is the responsibility of managing the health, safety, and environmental aspects of raw materials, intermediates, and consumer products through their life cycle and across the value chain in order to prevent or minimize negative impacts and maximize value. As more products and the processes by which products are produced and manufactured undergo scrutiny, product stewardship is increasingly important.
With the holiday season upon us, let's take a look at a historical example of how product stewardship and consumer risk assessment has informed modifications to a popular holiday staple: the artificial Christmas tree.
Holiday Decorations and Consumer Concerns
The study titled Artificial Christmas Trees: How Real Are the Lead Exposure Risks? published by Maas et al. in December of 2004 examines the testing of eight artificial Christmas trees made of PVC for lead content and presents results of a field survey that tested for lead dust presence on various types of artificial Christmas tree branches in 127 homes. The investigation of lead content in the needles of the eight artificial trees found that two of the eight artificial trees tested contained lead. One tree with a concentration of 1,527 µg/g of lead in the needles and the second tree with a concentration of 7,184 µg/g of lead in the needles.  Data collected from the in-home survey concluded that on average the risk of lead exposure from artificial Christmas trees was relatively low. However, the study described that particularly with trees older than 15 years direct mouth contact, frequent branch handling, or both, by young children appeared to have the potential for risk of lead exposures at levels the authors concluded of considerable health significance.
In the 1980s the article Artificial snow may be harmful, consumer group warns reported on the aerosolization of artificial snow products containing chemical methylene chloride. Methylene chloride carries an occupational exposure limit of 25 parts per million (ppm) and is regulated by the Occupational Health and Safety Administration (OSHA). Concerns arose over the use the artificial snow product when it was reported by the study+ authors that by using not only  a portion of a can of the product, indoors and in relatively unventilated areas, had the potential for high exposures to the methylene chloride.
Since the presentation of these studies the makers of artificial trees and of the artificial snow have mitigated the hazards that were present from the product and during its use.  Although concerns and exposures regarding methylene chloride in artificial snow and lead dust in artificial Christmas trees have been mitigated, the media and social networks are jammed with concerns over other products and exposures, residuals, and impacts. Such concerns and public/social outcries, legitimate or not, can paralyze a product's potential. Analyzing your products lifecycle can give you insights into regulatory concerns, public concerns, environmental concerns and needs for labeling, warnings, and safe use advertising.
How RHP Can Help
RHP's team of industry experts develop, evaluate, and implement effective product stewardship strategies. RHP Risk Management's environmental health and safety (EHS) experts work with clients to develop and customize workplace safety solutions. RHP's EHS team works hand-in-hand with our Product Stewardship staff to adapt product manufacturer needs to minimize consumer exposures, and to comply with regulatory requirements. Contact us by calling (773) 867-6010.