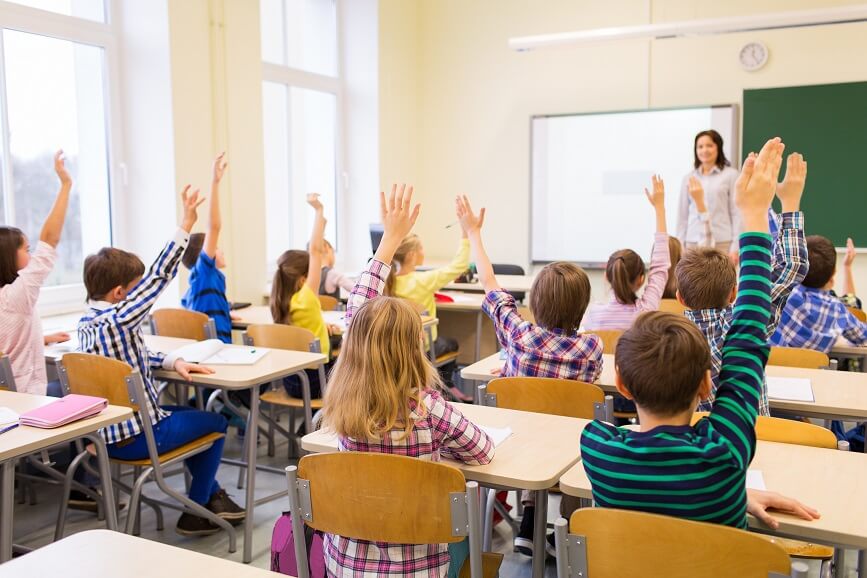 The Centers for Disease Control (CDC) has announced its updated operational guidance for K-12 Schools and Early Care and Education (ECE) Programs to Support Safe In-Person Learning to reflect changes in procedures and maintain safe learning environments for students, teachers and staff in an effort to combat the risks of infectious diseases and to prevent future pandemics. The guidance recommends conducting screening testing to pinpoint high-risk transmission activities or as a response to an outbreak and to provide advice on when and how masking and quarantine may be necessary. The previous recommendations to isolate positive cases and information about Test to Stay have been removed from the CDC's operational guidance.  Schools and administrators can further reduce the risk of the spread of COVID-19 and infectious diseases by anticipating and controlling outbreaks by following the steps outlined within NIOSH's Hierarchy of Controls (elimination, substitution, engineering controls, administrative controls, PPE).
CDC's operational strategies for K-12 schools and ECE programs include administrative controls for staff and students to stay current on vaccinations and wash hands frequently, for school administrators to promote flexible sick leave policies and practices to encourage employees to stay home when sick, and for custodial staff to clean surfaces daily to minimize surface transmission of germs.
CDC outlines COVID-19 Community Levels and associated prevention strategies to aid community leaders and the public in decision-making about how to best manage COVID-19 risk. These strategies, based on a Community Level classification, include masking and diagnostic testing. RHP  Risk Management occupational health and safety professionals regularly perform Quantitative Fit Testing (QNFT) and Qualitative Fit Testing (QLFT) for respirators for employers and their employees, schools and administrators, and communities wishing to provide appropriately fitting PPE to protect against respiratory hazards.
CDC continues to recommend K-12 schools and ECE programs optimize their ventilation and improve their HVAC systems to elevate indoor air quality in order to reduce the risk of germs and contaminants spreading through air. When COVID-19 Community Levels increase in response to an outbreak, schools and ECE programs can take additional steps to increase outdoor air intake and improve air filtration, such as opening windows and doors and using portable air cleaners with HEPA filters.
Effective hazard mitigation strategies must include a validation step to ensure the selected controls are effective. Through an evaluation of a school building's ventilation system to either identify issues or confirm successful implementation of best-practices, RHP Professionals can be your guides to better air quality in K-12 schools and ECE programs. RHP's school ventilation system assessment services include a thorough audit of your school ventilation system performance and maintenance, tracer gas testing to measure actual air-change rate, verification of engineering and HVAC controls, and validation of efficacy of strategies.
The Federal government has made funding available through the American Rescue Plan for K-12 schools and ECE programs to improve their building air quality. These funds are designated for testing, repairing, and upgrading projects to improve air quality in school buildings to help schools reduce the risk of aerosol transmission of COVID-19 and other infectious diseases. A report from June 2022 the CDC published data from their study (Feb-Mar 2022) that fewer than 40% of schools in the United States have performed resource-intensive upgrades.
With many uncertainties associated with indoor air quality concerns, hazards, and risks, RHPs staff of public health professionals provide customized best-practice guidance including the development and implementation of customized building ventilation solutions. RHP's two-fold approach, which includes evaluating building ventilation systems and providing best-practice guidance, can help schools improve indoor air quality and reduce risk of COVID-19 transmission to provide a safe environment for staff and students. Contact RHP for an initial consultation at rhprisk.com/contact-us or call (773) 867-6010.