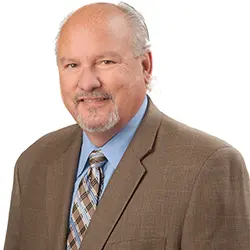 RHP Risk Management's Rod Harvey, P.E., CIH, CSP, CHMM is scheduled to speak on Silica Regulatory and Sampling updates (session #M7) at the Chicagoland Safety, Health & Environmental Conference in Naperville, IL on Monday, September 19 at 10:15am CST. The presentation includes a discussion on OSHA silica standards for construction and general industry and will provide an update as to the regulatory requirements and advances in sampling for respirable silica. Click here to learn more about the conference and register: https://chisafetyconf.org/attendees/
The adverse health effects of crystalline silica such as silicosis, lung cancer, Chronic Obstructive Pulmonary Disease (COPD), and kidney disease have been linked to long term exposures and to high, acute, short-term exposures.
The updated OSHA silica standards set limit (PEL) of 50 µg/m3 average over an 8-hour day and establishes a new action level (concentration of a specific substance, calculated as an eight (8)-hour time-weighted average, which initiates certain required activities such as exposure monitoring and medical surveillance) . OSHA believes with the new lower standards they can mitigate the risks of disease due to exposures. OSHA projected that the lower PEL equal 600 less deaths associated with silica exposure and more than 900 less new cases of silicosis per year.
OSHA offers guidance to employers seeking to comply with the new construction industry silica standard through the OSHA guidance document.
RHP works with the construction industry and employers who work with in it to evaluate and measure worker as well as workplace exposures to particulate matter including crystalline silica. Sampling results provide defensible data to provide evidence of compliance to regulators, unions, and to your workforce.  Further RHP professionals work with employers to establish, evaluate, update, train and implement written exposure control plans for your unique worksites and work activities  that do or may involve silica exposures. Contact Rod Harvey to learn more about our silica consulting services at (773) 867-6010.