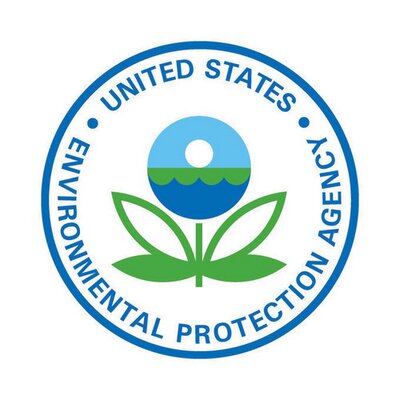 EPA Proposes to Designate Two PFAS Chemicals as Hazardous Under Superfund Law
Following the Environmental Protection Agency's 2021 PFAS Strategic Roadmap, in a proposed rule published September 6, 2022, EPA laid out plans to designate two per- and polyfluoroalkyl substances (PFAS): perfluorooctanoic acid (PFOA) and perfluorooctanesulfonic acid (PFOS), including their salts and structural isomers, as hazardous substances under the Comprehensive Environmental Response, Compensation, and Liability Act (CERCLA) also known as the "Superfund" Act. The intended purpose of the proposed rule is to increase transparency around releases and create accountability for clean-up and remediation efforts. PFAS, also referred to as "forever chemicals", are a group of man-made chemicals that have been used in industry and consumer products since the 1940s. Because of the unique chemical properties of PFAS, they are most commonly used in or on products that are to be water, grease, oil, stain, and fire resistant. The EPA has identified thousands of different PFAS formulas, including the two most widely used and studied chemicals: Perfluorooctanoic Acid (PFOA) and Perfluorooctane Sulfonate (PFOS).
The proposed rule was created in response to questions surrounding how PFOA and PFOS accumulate and persist in the human body, and whether the accumulation and exposures can be linked to negative health outcomes. The EPA's proposed rule triggers reporting of PFOA and PFOS releases that meet or exceed the reportable quantity of one pound in a 24-hour period, to regulatory agencies including the National Response Center, State or Tribal emergency response commissions, and local or Tribal emergency planning committees. If finalized, this rule could have a significant impact on entities engaged in industrial use, manufacturing, waste management (both solid and wastewater), landfill operations, and brownfield-property development. Because PFAS is ubiquitous, the proposed rule would have a significant impact on Superfund sites as a whole, in that it will not only lead to the designation of new Superfund sites, but in cases where PFAS levels are newly discovered, may lead to the reopening of previously closed Superfund sites or mandate additional remediation efforts on those that are currently active. However a release may not always lead to the need to clean up, to add a site to the National Priorities List (NPL), or to liability or an enforcement action.
The EPA anticipates, when reached, a final rule would encourage better waste management and treatment practices by facilities handling PFOA or PFOS, and that the reporting of a release could potentially accelerate privately financed cleanup. The proposal would allow the EPA to recover cleanup costs from a potentially responsible party or to require a party to conduct cleanup. In addition, federal entities that transfer or sell property will be required to provide a notice about the storage, release, or disposal of PFOA or PFOS on a property and a covenant (commitment in the deed) warranting that cleanup was completed or will be in the future, if necessary, as required under CERCLA 120(h). The 60-day comment period for this proposed rule will end on November 7, 2022.
At RHP Risk Management, we help our clients navigate the uncertainties associated with environmental and occupational hazards and risks and can assist with updating an employer's hazard communication program, chemical inventory document management, and hazard communication training to ensure regulatory compliance. Our staff of public health professionals are experienced and trained in recognizing, anticipating, and controlling hazards. For more information on RHP's services and contact information, please contact Frank Pagone, PhD, CIH at fpagone@rhprisk.com, (773) 867-6011 or Ben Heckman, MPH, CIH at bheckman@rhprisk.com, (717) 706-3847 and visit rhprisk.com.