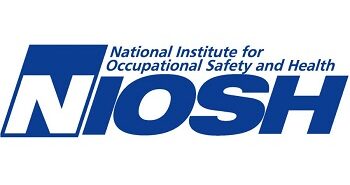 The National Institute for Occupational Safety and Health (NIOSH) published a new skin notation profile for the flavoring compound diacetyl and its substitute, 2,3-pentanedione and other various chemicals. In the  profile diacetyl and 2,3-pentanedione were reported as carrying the SEN and DIR (IRR) designations indicating the compounds may cause immune-mediated reactions and irritations after dermal exposure. In occupational settings, the use of these compounds has been linked to decreased lung function and lung diseases such as obliterative bronchiolitis. Further health effects associated with occupational exposure to diacetyl and 2,3-pentanedione include irritation of the eyes, skin, and respiratory tract.
Additionally NIOSH reported new skin notation profiles for chlorodiphenyl (54% chlorine); dioxane; beta-chloroprene; and 2,4-toluene diisocyanate, 2,6-toluene diisocyanate, and the mixture of 2,4- and 2,6-toluene. Chlorodiphenyl had previously been used as a dielectric fluid, hydraulic fluid, and rubber plasticizer, and may have a continued presence in transformers and capacitors in use today. Dioxane is primarily used as an organic solvent; beta-chloroprene is used in the production of artificial rubber and neoprene; and 2,4-toluene diisocyanate is used as a chemical intermediate in the production of polyurethane products like foams, coatings, elastomers, adhesives, and sealants. These chemicals are used across several industries and may present occupational health and safety hazards in the workplace.
In 2009, NIOSH first published Current Intelligence Bulletin (CIB) 61: A Strategy for Assigning New NIOSH Skin Notations, to provide a strategy for assigning skin notations associated with exposures to certain materials. The CIB 61 has frequently been updated and is used as a tool to aid in hazard identification to:
Ensure that the assigned skin notations reflect the contemporary state of scientific knowledge;
Provide transparency behind the assignment process;
Communicate the hazards of chemical exposures of the skin;
Meet the needs of health professionals, employers, and other interested parties in protecting workers from chemical contact with the skin.
Historically, skin notations have been published in the NIOSH Pocket Guide to Chemical Hazards, but now there are support documents, Skin Notation Profiles, to provide a summary to provide a summary of the current and relevant data used to determine the hazards associated with dermal exposures.
At RHP Risk Management we help our clients adhere to all NIOSH and Occupational Health and Safety Administration (OSHA) regulations. Our staff of public health professionals use, collect, and analyze scientific data to identify occupational exposures and health hazards at your facility. For more information on RHP's services, please contact Jacob Persky, MPH, CIH at jpersky@rhprisk.com (773) 867-6001 or Ben Heckman, MPH, CIH at bheckman@rhprisk.com (717) 706-3847 and visit rhprisk.com.