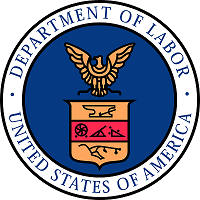 The United States Department of Labor announced updated criteria for its Occupational Safety and Health Administration's Severe Violator Enforcement Program. These updates are designed to strengthen enforcement and improve compliance with workplace safety standards and reduce worker injuries and illnesses. The updated criteria includes program placement for employers carrying citations, follow-up or referral inspections, the ability to be removed from the Severe Violator Enforcement Program, and routes to reduce time spent in the Severe Violator Enforcement Program to two years.
Severe Violator Enforcement Program (SVEP)
The SVEP, put in effect by OSHA in 2010, is a federal program that establishes enforcement policies and procedures to inspect employers who failed to follow their obligations under OSH Act. The program aims to identify employers with repeated and serious citations and impose follow-up inspections. A case against an employer is considered if there are willful or repeated violations involving:
Fatalities and/or three or more hospitalizations of an employee
High-emphasis hazards
Potential release of highly hazardous chemicals stated in the Process Safety Management program
OSHA categorized "egregious" violations
Violators of the SVEP criteria can face monetary fines, enhanced follow-up inspections, nationwide inspections if there are other company worksites or locations, increased company visibility by OSHA enforcement, and enhanced settlement provisions.
Updated SVEP Criteria
The updated and expanded program criteria, since September 15, 2022, continues the agency's focus on repeat offenders and now includes violations of all hazards and OSHA standards, see below:
Program placement for employers with citations for at least 2 willful or repeated violations or who receive failure-to-abate notices based on the presence of high-gravity serious violations;
Follow-up or referral inspections made 1 year, but not longer than 2 years, after final order;
The Non-Fatality/Catastrophe Criterion no longer requires exposure to specific high emphasis hazards or to hazards related to the potential release of a highly hazardous chemical in the Process Safety Management program;
The removal process from the SVEP begins 3 years after the verification date that hazards have been abated;
Employers ability to reduce the amount of time in the SVEP to 2 years if they consent to a settlement agreement that involved the implementation of a Safety and Health management system outlined by OSHA.
Contact RHP Risk Management for an initial consultation or call (773) 867-6010.